Open Microsoft Teams. You can follow the steps both through the installed version of Teams or through your browser.
In the left menu inside teams, click on three dots (...)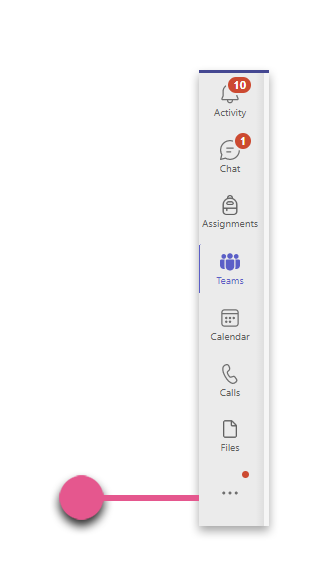 3. If Haldor Education is already listed among your installed applications, you do not need to continue in this guide.
A) If Haldor is already installed, you'll see the app here.
B) If Haldor is not installed, click "Get more apps"


You will now be at the Apps store for Teams. Search for Haldor in the search function.

In the hit list, you are looking for Haldor Education. Click the box where the app appears.

You will then come to a pop-up window where you can read more about Haldor. Click Add


The app is now installed and is available your left menu. If you can't find the app the next time you enter, you can find it by clicking on three dots (..) (first step in this guide).

Have more questions? Submit a request