In this guide we will show you how to remove a group from a user in Haldor Admin.

1. Search for the group using the searchfunction.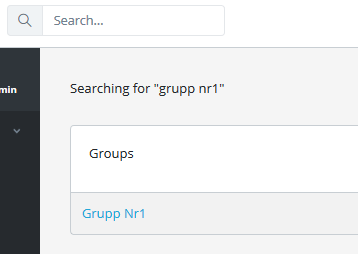 2. Choose the correct group in the list.
3. Choose the correct user in either the list Owners or Members. Click the eclipse (the 3 dots) and choose "Remove from group"



4. The group has now been removed from the user, if you want to remove more groups from the user simply repeat the process.
Have more questions? Submit a request