Assignments contain the assignments that your child should do/has done/has not submitted
1. Click Assignments located in the left menu.

2. Under Assignments you will find, among other things,
A) Overdued assignments with Expired End Date that your child has failed to submit.
B) Current assignments.
C) Example of Current Assignment.
D) Turned in – Assignments turned in.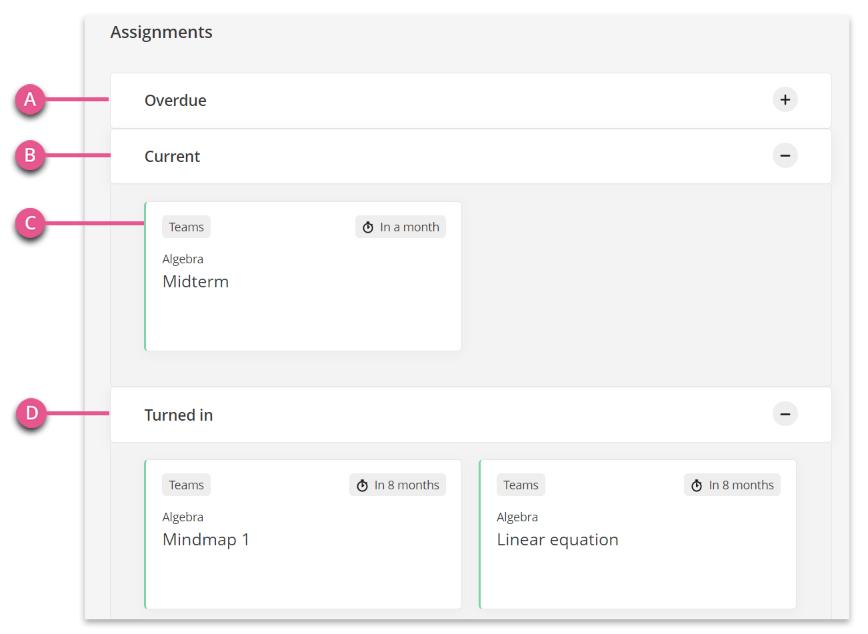 3. Click an Assignment to access the assignment.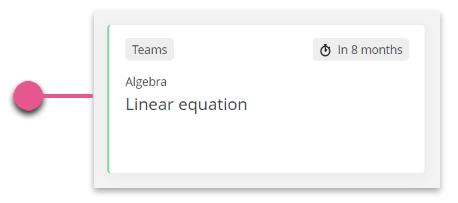 4. Inside an assignment you will see.
A) Instructions for the assignment.
B) Assessment for the assignment.
C) Feedback – If the assignment is assessed the assessment is displayed.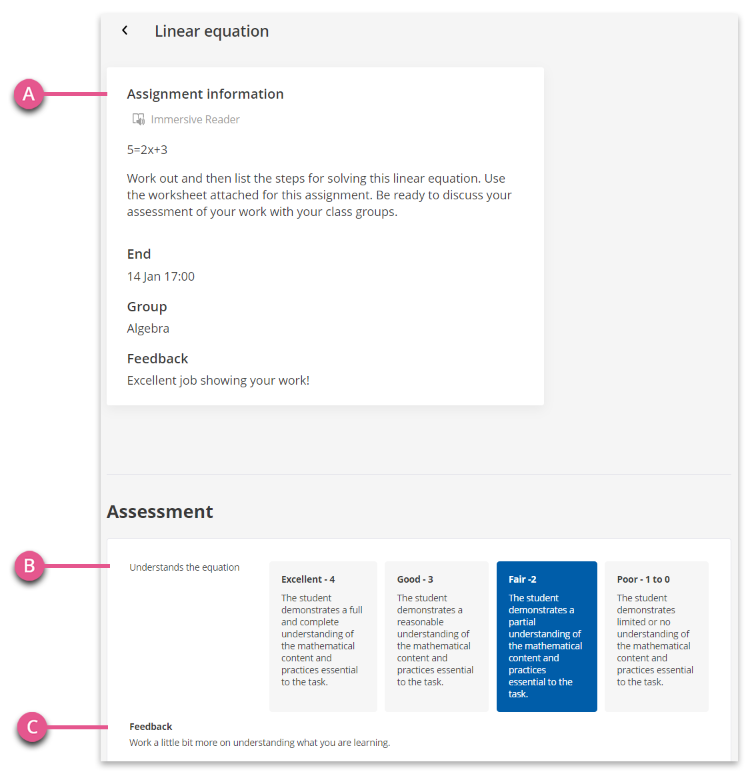 Have more questions? Submit a request